Next we speak with the double (TC-1, TC-2) champ, Brandon Smith!
Thanks for speaking with us, Brandon. Tell us a little bit about yourself.
Well it all started back in August of '75 in Oxford England...
Nah, really though, I'm 36 years old, live in Atlanta, Georgia USA. I really was born in England, but to American parents (military). Lived in Georgia most of my life, though with brief stints in Florida and Tennessee. I work for an event production company (Lighting, Audio/Video, Staging/Design). I have been in this field since high school. I also DJ at a night club in town for the past 11 years. And as you all know I sim race A LOT!! I'm not married but I live with my girlfriend who I met nearly 20 years ago (we're procrastinators). She is VERY supportive of my new found love for road racing, although she "gets tired of hearing about it sometimes". I've even managed to drag her to Road Atlanta for a couple of days, where she became somewhat of a fan! No kids yet, had two dogs but we lost one to cancer a couple of weeks ago. RIP Sasha.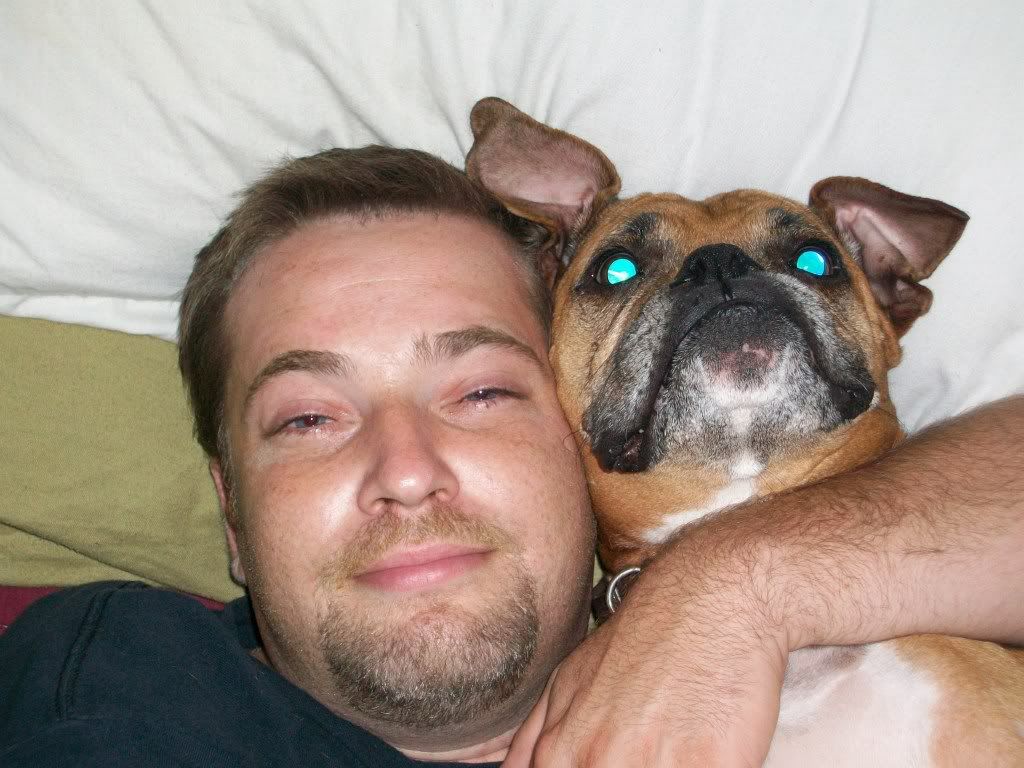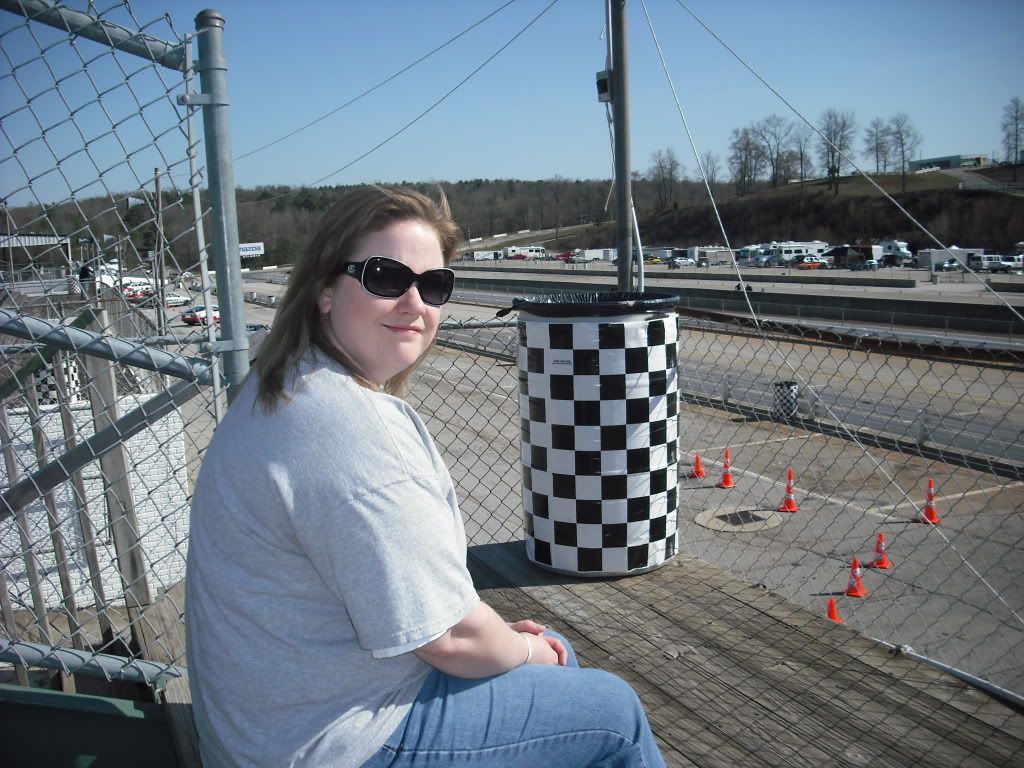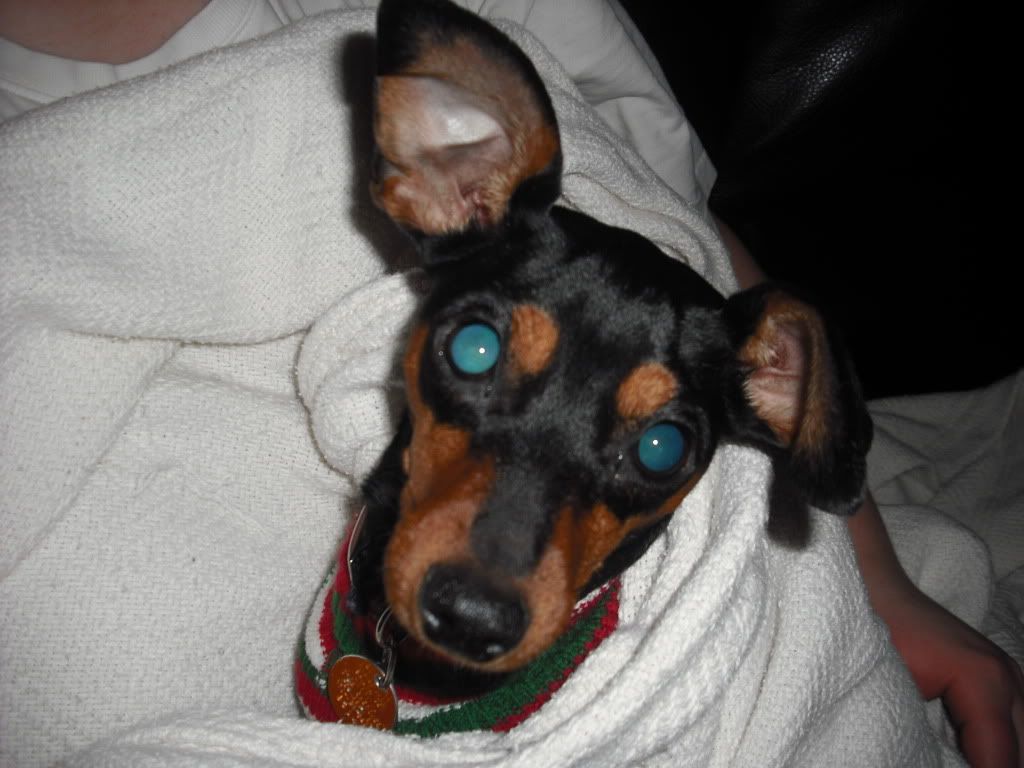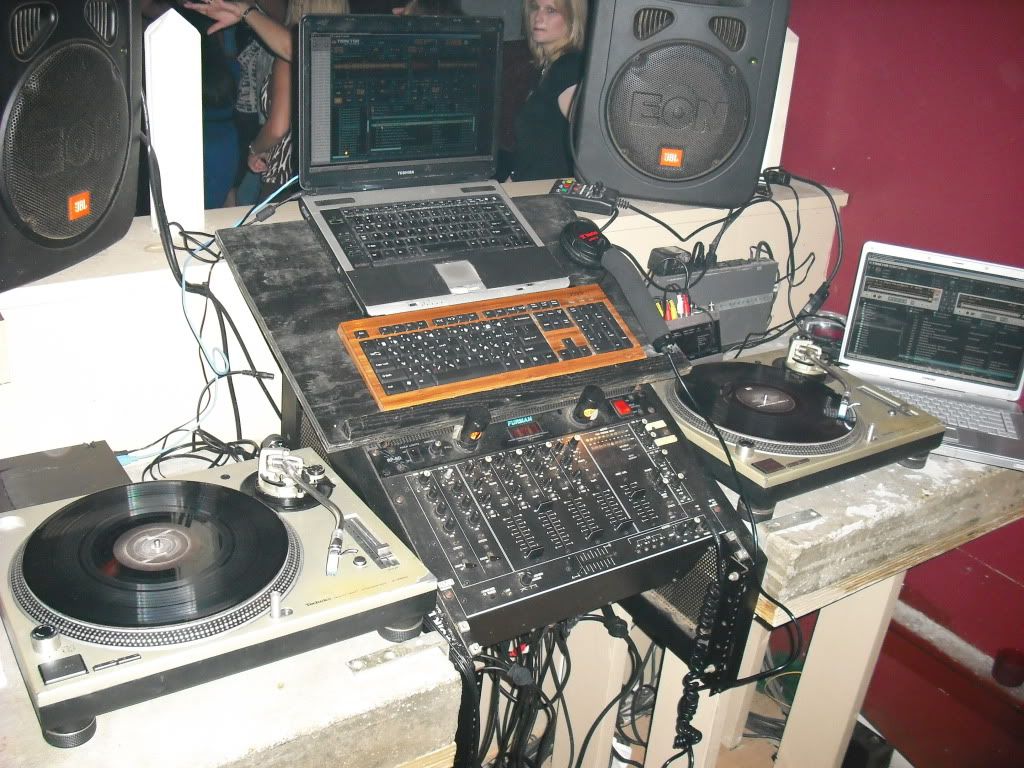 Do you race (or have you raced) in real life, and if so, what sort of racing?
Funny you should ask. I'm currently, and have been for the better part of a year, trying diligently to purchase my first racer. I live near Road Atlanta and managed to find a good beginner series to get into, NASA. It's really as easy as buying a safe car and a helmet, bring some cash and they'll get you started. Still pinning down which class I'm gonna go for but right now I'm leaning heavily toward the CAMARO-MUSTANG CHALLENGE , with SPEC E30 as a second choice. (YES, I'm aware I'm slow in BMW's...) I was actually about to buy the Miata in the pic, even already had it at the house when I found out that NASA's spec is different than SCCA and others. No 6 Speeds, BOOO! Also, I would've had to throttle restrict the 1.8L engine. Soooo, I'm sorta back to the drawing board (but I'm still drawin'). I will certainly keep you all posted!
(DAMN IT!)
As far as real world, no track time yet. I was however a real maniac in my youth, and still LOVE driving too fast. There is no shortage of curvy, dangerous roads in North Georgia and I have always THOUGHT I could drive fast, and I'm still here soooo guess I ain't too bad. I'll just say I've been ON and OVER the edge more than once in many different cars (a bunch of heaps). Had one bud with a Supercoupe T-bird that we used to love to pound on. His brother had a Mustang GT and I fell in love with it! I've had some semi-fast cars myself--Monte Carlo SS, VW Scirocco, Prelude Si, Acura Legend coupe--none were anything special, but some OK rides. AND I DROVE THE WHEELS OFF OF THEM ALL! Nowadays I drive my Ford F-250 like it's a sports car until I can get a hold of a decent racer. IT HATES ME, but I love it!
How do you feel this has helped you in sim-racing?
I'll answer it right first, but briefly: the driving I've done in sports cars, 24' trucks, and muscle cars has helped me to take to sim-racing at a quick pace once I got the feel of it. The hardest thing to get used to in a sim, in my opinion, is the lack of braking feel. But everything else seemed to just click once I got my wheel degrees and such dialed in correctly.
Now I'd like to turn that one around if I may. My hope and belief is that sim-racing is gonna help jump-start a real mid-life racing career for me. I keep getting seat time in whatever I can to make sure I have my wheel feeling as real as possible, and I constantly update my homemade rig. I fly in my pickup WAYYY too much to ensure the techniques I practice carry over to the pavement. Another thing I find invaluable about sim-racing is the ability to go right over the edge and have horrific crashes, hit ESC, learn from the mistake and get right back at it. I see it as a way to approach it from the opposite perspective of a rookie driver trying not to kill his first race car in practice!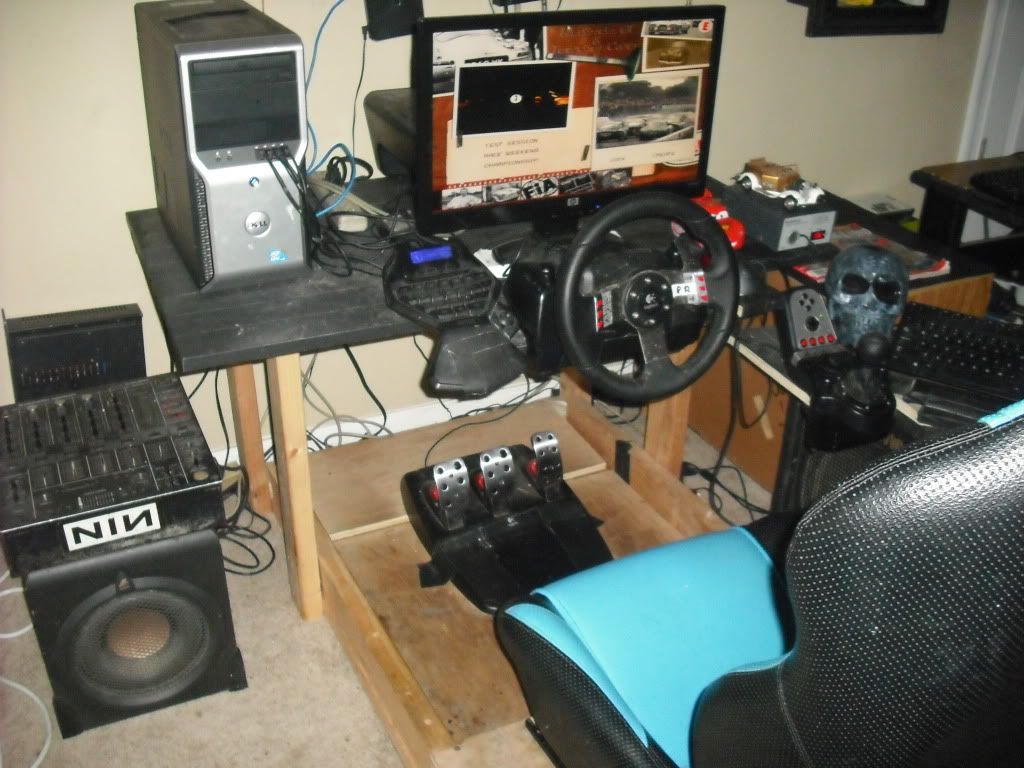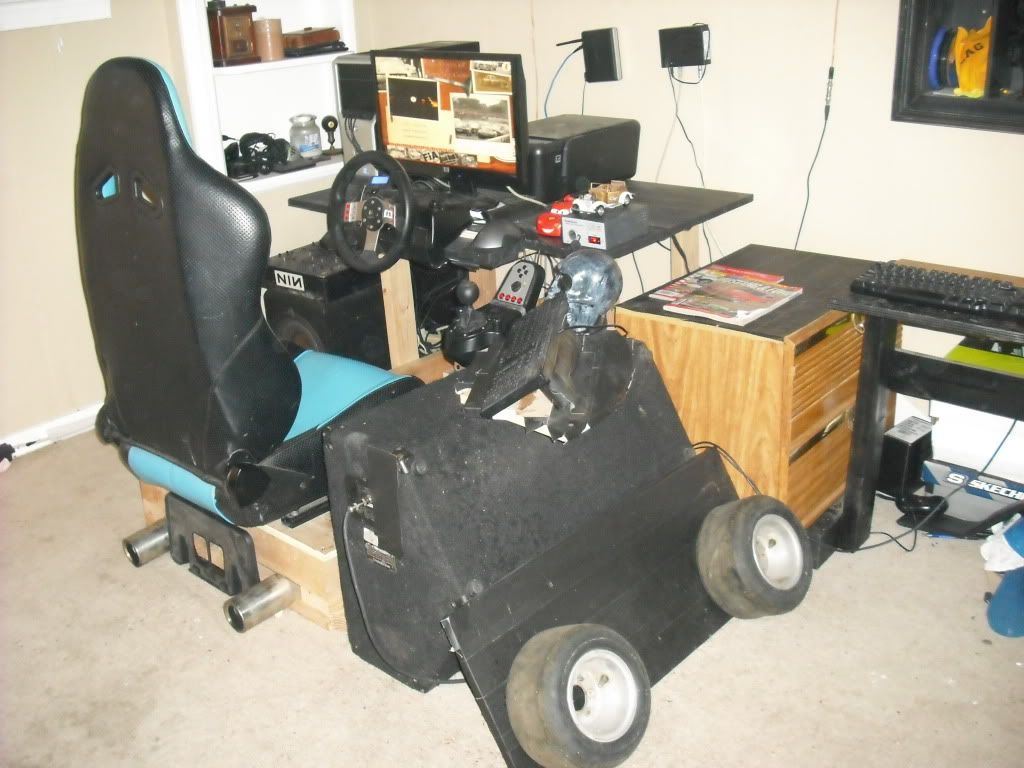 (NOTICE THE DUAL EXHAUST, TAG HOLDER, AND RACING SLICKS!!! GUESS I SHOULD GET A TAG...)
Who were your influences and role models growing up? Racing or otherwise?
I'm a little ashamed to admit it, but I'm pretty new to racing. I grew up with a single mother (who was wonderful BTW) but she wasn't a race fan, needless to say. My dad moved around and settled in Florida and I saw him, but not much. I remember watching some older F1 races when it came on TV. She remarried though when I was about 12, to my current step-dad (also great) and at 16 I had been to some Motorcross races, a couple of dirt oval races (lived near one in high school, Dixie Speedway), and a race or two at Lanier and Road Atlanta. I've also been to a Sprint Cup race at Atlanta, and caught a dirt track race at Volusia a few years back. Damn, when I put 'em all together I guess I've been to a few. It's hard for me to name any names since I never followed it growing up, but I'll say that every motorsports event I've been to I was entranced, and had a blast. Every single time I thought "man I could take a stab at that." So when I found the sim thing it didn't take long. In a way I would say some of the veteran drivers HERE would be my influences. When I started "taking it seriously" as you said, I had limited knowledge of how it all worked. But I watched, and asked what I couldn't figure out and there you go, I'll let my record speak for how it's gone!
To the "otherwise" part of the question, growing up early on I liked normal kid stuff, wrestling (old WWF guys), baseball (early 80's Braves and various pitchers). I skateboarded ramps from about 12 A LOT! I had a 7' half-pipe in my back yard, and I loved it! In those days my role models were pro skaters (Hawk, Powell-Peralta, etc.) I eventually broke my leg/ankle on a 12' ramp and STILL have titanium in it today. Then as a teen I was more into music (idolized all the guitar gods of the 70's & 80's), girls, and unmentionable extra curricular activities, which I may as well admit got me into some pretty serious trouble finally, just after my 30th birthday. This forced me to rethink things, and racing presented itself at a PERFECT time! I'm hooked now, I've been to Road Atlanta three times this year already and I don't need to tell any of you how much I sim race! I also have taken to archery, and paintball as other "healthy" hobbies these days.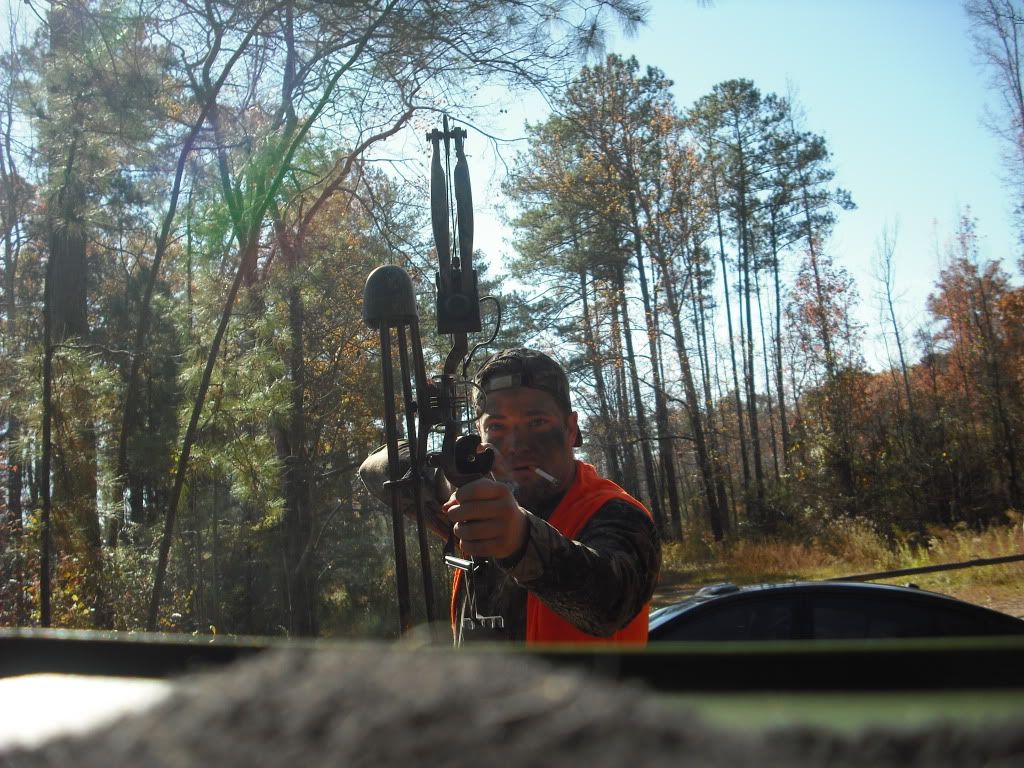 (GO AHEAD, MAKE MY RACE)
As RedRacer has mentioned in the past, you once didn't take sim-racing too seriously, wondering what all the fuss was about. But you clearly took a shine to it--a rookie season in the Ferrari 275 in the Spring 2010 Series built your confidence, improving each race, and you ran in the top 5 at the Enduro finale for most of the race. From there it was only upward. How did you feel adjusting to the league in that rookie season?
I wouldn't say I didn't take it seriously, it had just been a few years since I had driven a sim (or "game" back then, to not abuse the term) and didn't realize how far things had come. Now real driving skills are mostly transferable to the sim and in my belief, vice-verse. Then once I found out I could race serious gamers and some real racers online, I was all in pretty quick. My first couple or three races were in Jonathan's basement on a wobbly table and broken office chair, wearing headphones. All this in the same room where he's got a projector and sound system going for his ride. That rig was brutal. Wheel coming off, chair rolling back, pedals sliding around. It didn't make the whole thing easy at first. Then I went to my place on my 5 year old laptop. For races where I had trouble with frame rates, I'd borrow a much newer work machine I had an install on! As far as the league, I would say it adjusted to me at first. Everyone was great dealing with my spinning around in circles CRAP! And helpful with getting things under control.
Your sophomore season landed you 6 wins and the "Most Improved" award by a long shot. Obviously you found your calling driving the "big poor handling fast cars", at first with the Falcon. Tell us how you found your comfort zone that season, including your Perfect Weekend at Daytona, where you dueled nose-to-tail with Falcon legend bazzaau for the wins.
Yeah, I was settling in pretty good. I knew if the cars were somewhat accurate the "Boats", of which the Falcon is the undisputed king, would be my strong point. I just didn't want to make a mess out there with the Corvette as a rookie, so I settled on the Ferrari before that. If my memory serves me I got the G27 at the beginning of the season. Then I bought a new PC and that weekend got my first double-win at Interlagos and it was on. The tripling of my frame rate was great! The rest of that season was a blast!
You further improved in the Fall of 2010 with your first career championship, on a 10 win season in the Vette. It certainly wasn't easy however, thanks to huge competition from Cam and Bobby Lee. All three of you went right down to the wire until Bobby unfortunately missed the last round, but it was anyone's game up to that point. Tell us about that great season.
Yeah Cam bailed at the end, too. Going into the Enduro we had each missed one race (and mine was Mt. Panarama, DAMN IT). It was still anyone's game and would've been an epic battle! I was a little upset they didn't show but ehh, such is life. The season was absolutely awesome though. Cam was in that Healey, and ALWAYS on my ass. I'd look in my mirror and be like WTF! And Bobby Lee was never short on the pressure either. While I was fast, I was still very green in the race experience department. I'm sure either of those guys would attest to that. To me the highlight of the season was Pau Race 2. I was sooooo mad after getting pounded around in R1 and I blocked and slid and SOMEHOW didn't die! I actually yelled out loud when I crossed the line! Topeka was nice too, from what I recall, all good stuff. I thank Bobby and Cam especially, for helping me get a ton of race experience that WHOLE season! They fought me hard, no easy wins there!
Your "big car" prowess carried back over to TC-2, this time not in a Falcon, but in the Jaguar Mark II, getting your second championship. This was following a season where you struggled in your first GTC season, in the BMW Alpina. Why do you feel you had trouble adapting to the nervous BMW? Do you think you'll fare better when you take on the Pro Class drivers in your familiar Jaguar?
Well first, the GTC run. I didn't view it as such a disaster as everyone else. I missed some races and still ended up 12th, with not TOO many incidents. That particular class has no cars that really suit my taste. As when I started the other class, I prefer to work my way up from the back, and not hold up guys I KNOW I can't hang with. I set out to size up the difference in competition and maybe learn a little about a car I'm not so comfy in. I think I did that, I was fairly happy with the season and realized how much more consistent I needed to become to compete with you DAMN FREAKS!!!!
......and onto the second part of the question............
While I don't think my skill level is quite PRO yet, I'm pretty fast at times and VERY comfy in the Jag. My hope is that with all the setups I could ever need, THIS season I can concentrate on improving my racing composure and skills. WE SHALL SEE!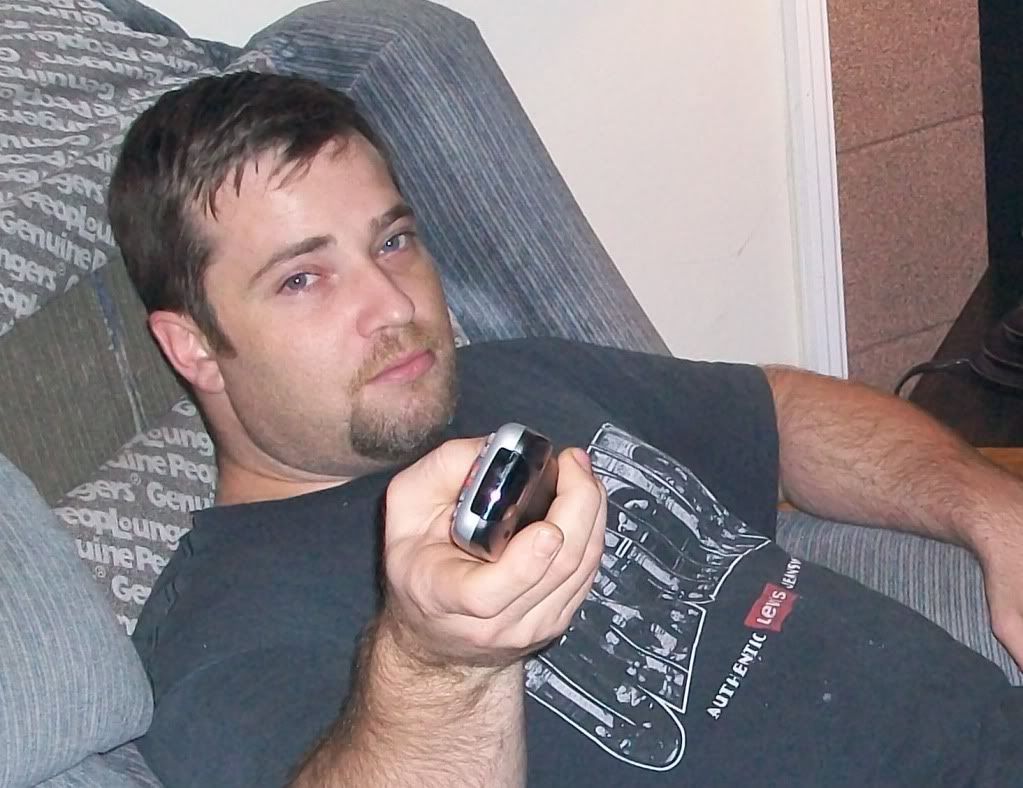 (SEE YOU ON TRACK, FRIENDS)